July 14 to 16: Locarno Film Festival @ Plateforme 10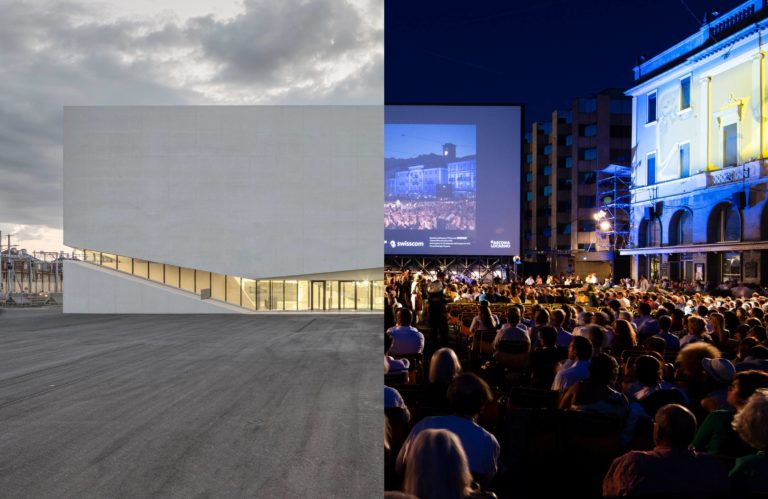 Locarno Film Festival @ Plateforme 10
From July 14 to 16, the arts district will be transformed into the Piazza Grande for 3 days of open-air cinema and XXL projections on the façade of the new mudac and Photo Elysée building.
The inaugural summer of PLATEFORME 10 continues with an exceptional carte blanche offered to the Locarno Film Festival. Artistic director of Switzerland's most prestigious film festival, Giona A. Nazzaro has conceived a program mixing works presented in the official selection of Locarno 2021 with films dedicated to the theme of the train, in reference to PLATEFORME 10's inaugural exhibition Train Zug Treno Tren.
Locarno Film Festival @ Plateforme 10 is the first collaboration between the two institutions and takes place within the framework of the inaugural summer of Plateforme 10. The 75th Locarno Film Festival will take place from August 3 to 13, 2022.
COMPLETE PROGRAM
Thursday 14.07
The General, by Buster Keaton, 1926, 1h27, silent, from 8 years old.
A monument of silent film and humor for the whole family presented in a splendid restored print. In collaboration with the Cinémathèque Suisse. With the presence of Giona A. Nazzaro.
Pre-program: Sotto il gigante, by Niccolò Castelli, 6′, 2016. After program: Fantasma Neon, by Leonardo Martinelli, 2021, 20′.
Friday 15.07
Agia Emi (Holy Emy), by Araceli Lemos, 2021, 1h51, subtitled in French, from 16 years old.
The emancipation and liberation of two young women in the Filipino community in Athens. A magical and fascinating drama.
Pre-programme: Strawberry Cheesecake, by Siyou Tan, 2021, 9′.
Saturday 16.07
After Blue (Paradis sale), by Bertrand Mandico, 2021, 2h11, French version, from 16 years old.
A pop and kitsch opera on a distant planet between Tarantino and Barbarella by the King of contemporary cult cinema.
Pre-programme: Dihya, by Lucia Martinez Garcia, 2021, 10′.
PRACTICAL INFORMATION
Doors open at 9pm, screening starts at 10pm
The 3 evenings of Locarno Film Festival @ Plateforme 10 are entirely free of charge.
Catering available on site at the Arcadia and Nabi restaurants.
Free admission, possible booking.
Information in case of rain: In case of light rain, raincoats will be provided. In case of heavy rain, the screening will be cancelled. Information will be communicated at the latest 2 hours before the screening.
The sound system of the films will be done via bluetooth headsets. An identity document will be requested for the loan of the headphones at the reception of the open air.