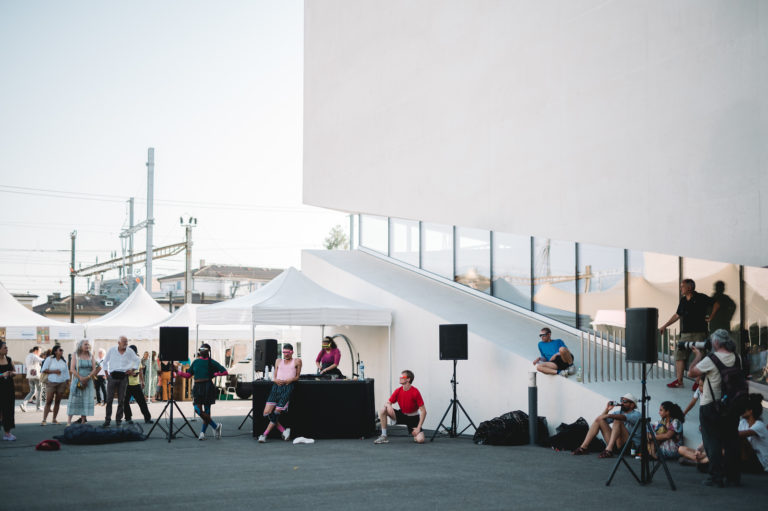 Arts district
The Plateforme 10 site is home to 3 museums of the Canton of Vaud, mudac, Photo Elysée, and MCBA, as well as the collections of two foundations, Toms Pauli and Félix Vallotton. But Plateforme 10 is also a real Lausanne neighborhood with its welcoming esplanade which boasts restaurants, terraces, book- and giftshops, and arcades.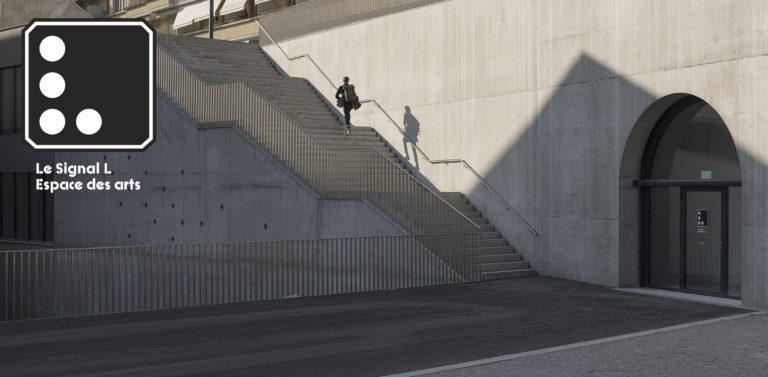 Le Signal L
L for Light
In railway parlance, a railway track is divided into sections called "blocks", marked by an entry signal. The Signal L is a type of semaphore whose signals display points of light – like the holes in the north wall at Plateforme 10 – in varying colours and combinations.
PLATEFORME 10's Signal L is a device that offers artists the opportunity to illuminate our part of the territory, the Canton of Vaud, in their own way.  Four times a year, an artist will be invited to take a cross-sectional look at an institution or event in the French-speaking part of the country in order to broaden the scope of PLATEFORME 10's artistic activities.
With the support of the Leenaards Foundation.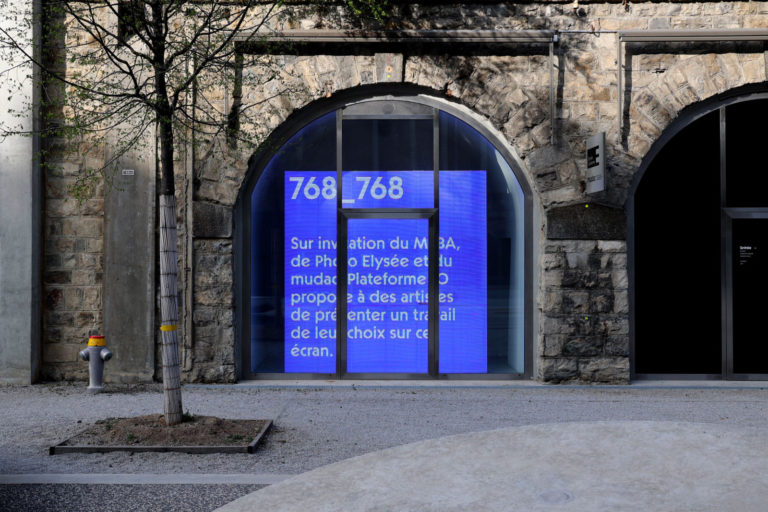 Arcades
Plateforme 10's arcades run along the north side of our site, from the mudac – Photo Elysée building to the east side of the esplanade. There you will find the restaurant Arcadia, the bar Le Nabi, and the Caran d'Ache space, along with other venues for art and art making.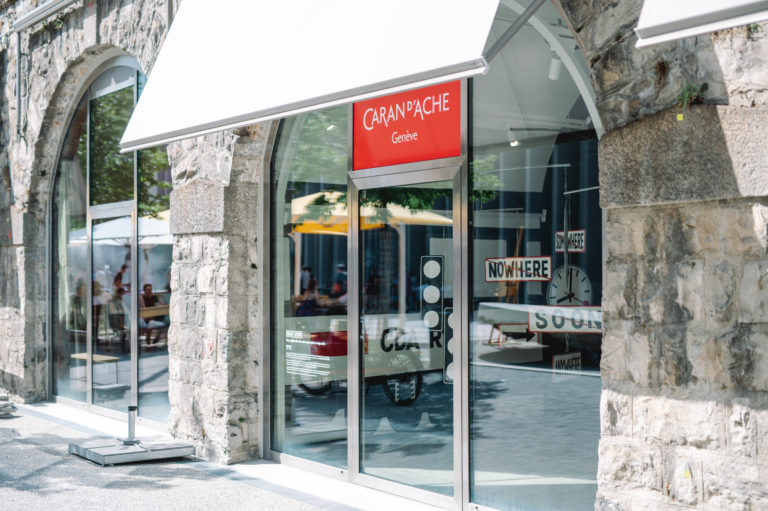 Espace créatif Caran d'Ache
The Caran d'Ache Creative space offers a place dedicated to creativity in all its forms and colours. Emerging local and international artists are invited for residency, installation and temporary exhibition projects.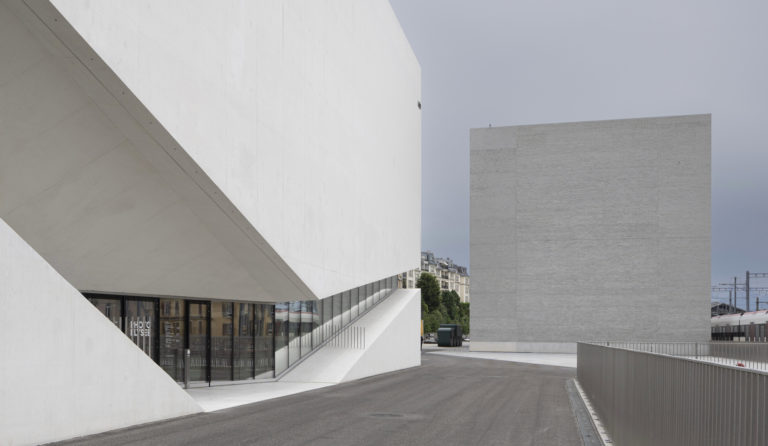 Fondation Plateforme 10
Fondation Plateforme 10 is a foundation supported by the State of Vaud. Its main mission is to manage and foster three cantonal museums, MCBA, mudac, and Photo Elysée, while developing all of the functions, infrastructure, activities, and events that make up the Plateforme 10 site.
The Board of the Plateforme 10 Foundation:
President: Olivier Audemars
Vice-President: Ariane Widmer Pham
Members: Marco Franciolli, Hedy Graber, Vincent Grandjean, Patrick Mangold, Nicole Minder, Marie Pok, Alexandra Post Quillet, Agnès Sire
Guests: Bernard Decrauzat, Michael Kinzer
The Board of Management:
Managing Director: Patrick Gyger
Head of administration and finances: David Reyes
Head of Human Resources: Antonina Munafo
Director of the mudac: Beatrice Leanza
Director of Photo Elysée: Nathalie Herschdorfer
Director of the MCBA: Juri Steiner